30 August 2010

Our original plan is to go to a resort but for some instances, it did not pushed through thus we went to Panagatan. Its somehow a tradition in us (me and GF) that we will dine before I leave Cagayan de Oro City. My flight was scheduled to be in the morning thus we had this dinner the night before departure.

This is the Bilao "C" it has: Gambas which is shrimps with a sweet and spicy sauce; Grilled Tuna Jaw which I do love in this platter; Grilled Boneless Bangus;and Kinilaw na Tanigue which is also another dish that I love being in a seafood resto.

This is the star of our spread. the food is great but the service is slow.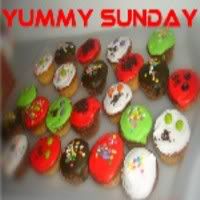 ---

Photo herein is captured using
Canon Powershot A580 in
Panagatan Seafood Restaurant
Opol, Misamis Oriental, Philippines
last 30th of August 2010