Spaghetti Shrimp Garlic and Mushrooms

20 January 2011

As I shared last Saturday (19 June 2011) that I'm with my GF's youngest sister and that sister's hubby to accompany them accomplish GF's Sister's Visa. after all the transactions for the day, we headed to Buendia LRT to have (a late) lunch and afterwards, they will go to their eldest sister's home in Batangas.

They chosen to dine in Pizza Hut and GF's Sister's Hubby ordered this one. As I can see, he enjoyed his meal but the garlic was so many, he has to move some on the side.

Spaghetti in garlic-butter sauce with sauteed mushrooms and shrimp; embelished with basil leaves and garlic bread stick.

the shrimps are big too. as i said earlier, the garlic bits was so many so after he ate, i can see that he set aside about 2-3 tablespoons of it. i did not had a taste of it but its really looks yummy and i want to try it some time. i just hope that my serving has little garlic bits than his.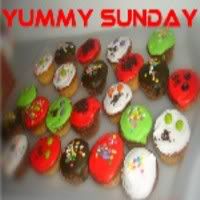 ---

Photo herein is captured using
Canon Powershot A580 in
Pizza Hut Buendia LRT branch
Taft ave. corner Buendia ave.,
Pasay City
last 20th of January 2011