20 January 2011

As I shared last Saturday (19 June 2011) that I'm with my GF's youngest sister and that sister's hubby to accompany them accomplish GF's Sister's Visa. after all the transactions for the day, we headed to Buendia LRT to have (a late) lunch and afterwards, they will go to their eldest sister's home in Batangas.

They chosen to dine in Pizza Hut and i ordered this one, my favorite lasagna. The garfield in me really took place. I enjoyed every bit and every drop of it, i also had a bottomless cola with it.

five layers of pasta with very meaty sauce and cheese in between layers; topped with mozzarella and Parmesan cheeses; baked to make that cheeses melt. embellished with basil leaves and garlic bread stick.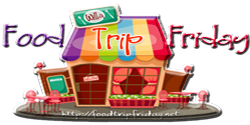 ---

Photo herein is captured using
Canon Powershot A580 in
Pizza Hut Buendia LRT branch
Taft ave. corner Buendia ave.,
Pasay City
last 20th of January 2011