22 February 2009

We went Cebu for our CFC Singles for Christ conference. My GF has a brother in Cebu so, after the conference I called my sister to met us up. GF's sister also present for the conference so it will be a re-union for the siblings. when my sister arrived we went to GF's brother's house. We met her brother's family (wife and daughter) after awhile we went to Mana SuTuKil for our lunch.

I already featured in this blog my experience in Mana SuTuKil. I featured the place, and their signature dishes: Sinugba; Tula; and Kinilaw but i forgot to feature the two dishes that we also had.

I love squid and I shared that to GF, they ordered and when they asked me and my sister on what dish it will be cooked, I said Sinugba and my sister said Calamari. so half went to the grill and half went to the friying pan.

after eating, we strolled to the Lapu-Lapu shrine and Magellan Monument which are both on the other side of the fence.

Background of the Entry:
I got my first digital (point and shoot) camera last September of the year 2007. I dont have a blog site yet but I do have a multiply site since January of 2006. My blogging started August of year 2008. In between those dates, I captured many photos of places, food, events and virtualy any thing that my heart desires on that time. Blogging those photos was my primary reason why I captured them. Blogging on those times was kind-a difficult for me for I dont have the means. So im reviving my old food photos to make these entries.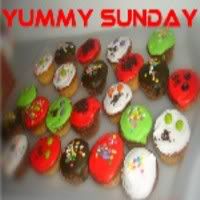 ---

Photo herein is captured using
Canon Powershot A1000is in
Mana SuTuKil
Mactan Island, Lapu-Lapu City, Cebu, Philippines
last 22th of February 2009