This is what myGF sister had. she shared this too to their mom. i had a taste of it too but a spoonful because, as many of you knows, im lessening if not abstaining my fatty food intake. i give this sisig has a few point more than of what i tasted before.

story behind the scene:
When i am boarding my flight to Cagayan de Oro, i texted myGF and her parents that i will be in CGY airport in an hour and a half. sadly, our plane sat in the taxi way for about half hour due to heavy traffic in the runway. upon landing i took photos on the flight deck and of the plane in tarmac before i got my bags. immediately, i went out to look for myGF and her parents. after the usual greetings, we then proceeded to Lim Ket Kai Mall grounds to fetch myGF's sister. Going to Lim Ket Kai is facing traffic because of the weekend night market in CDO's divisoria. while we are waiting for myGF's sister, me and GF decided not to have dinner in our first plan, we will just go to steves again so that we will not be late due to traffic. her sister is abit late thus her father decided to fetch her in her office. after that, we then proceeded to our dinner place. while we are going there, her sister suggested that we will try the resto near steves. Its called Nitivo and off we go.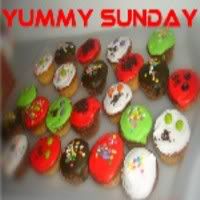 ---

Photo herein is captured using
Canon Powershot A580 in
Nitivo
JR Borja Ext., Cagayan de Oro City, Misamis Oriental, Philippines
last 20th of August 2010