This is what I had. I forgot what kind of fish was that. I think its Tanigue but im not really sure. I chosed this because the place has less offering that night, probably we came in late thus we have less choices.

Verdict? i felt im home. it taste like home cooking. nothing special but not regular eighter.

Background of the Story:
When i first came to Cagayan de Oro, one of my agenda was to meet myGF's beloved friends in work and in our community (CFC Singles for Christ). It was August 2009 when i met her friends at work. a year later, i will meet them up once again. GF and her friends agreed to meet up at eight in the evening. thats why we left her home late, about five in the afternoon then strolled in Divisoria Night Cafe. Then we headed at Cecil's to have dinner so that when we met her - our should say - friends, it will be dessert time.

The first visit at Cecil's was last May of this year. its nearly infront of Ateneo de Cagayan - Xavier University. but this time, for this series, it would be on the different branch, the one beside Ateneo.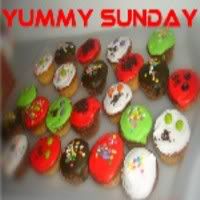 ---

Photo herein is captured using
Canon Powershot A580 in
Cecil's
Corrales-Borja sts., Cagayan de Oro City, Misamis Oriental, Philippines
last 21st of August 2010