Crispy Tofu and Fish Fillet

Last August 20th of this year, i am so glad to visit my pangga and her once again. i am scheduled to stay there in one week.

i went to the airport early. good thing, the check-in counter for CGY opened upon my arrival. i checked in my bag and went upstairs for i know there is a food court there. as usual, Jollibee is so full and no more seats/tables available. people are now dinning on the floor be it standing or squatting or indian seat. so i was dismayed and decided to be on the boarding area on an empty stomach. so i went to the WC and did a personal thing. when i get out i seen this food stall with vacant seat and tables and the menu banner is very inviting, thus i gave it a try.

I ordered this one since im dieting(no fat/oily). i am satisfied with the taste but not on the serving. big guys need big serving. ordering another serving is too pricey thus i told myself "its ok to have less meal than to travel without a meal at all"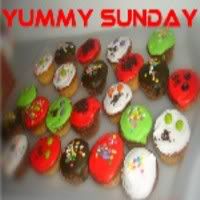 ---

Photo herein is captured using
Canon Powershot A580 in
Grand Kitchen
4th floor, NAIA terminal 3, Pasay City, Philippines
last 20th of August 2010