17 July 2013
Figaro Patriarch
Chino Roces Ave. cor Don Bosco St., Makati City
When I covered and posted about the opening of
Figaro Fort Pointe
Branch last February I teased in there that they will open more branches, I mentioned three and Figaro Patriarch is one of them and at the same time and date they also opened Figaro Garden Plaza branch in Santa Rosa, Laguna and let's wait for the upcoming branch in Marikina City.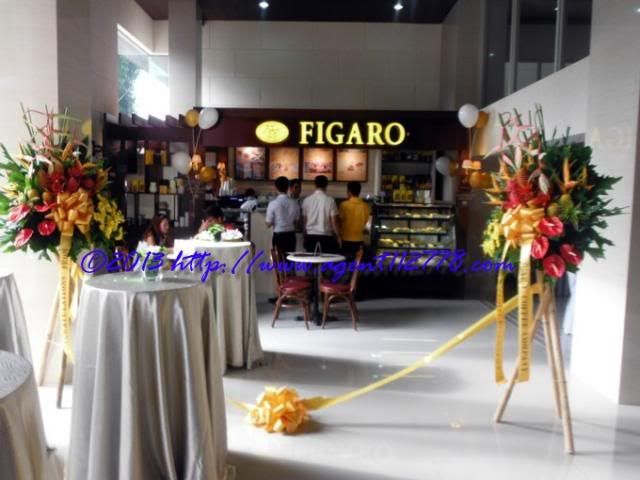 Me and my sisters went to Makati City as early as 4am for our youngest will punch to work at 6am. So we stayed there until 7:30am then walked towards Patriarch Bldg. Good thing we are early to witnessed their simple ceremony for this cute and simple Kiosk type branch.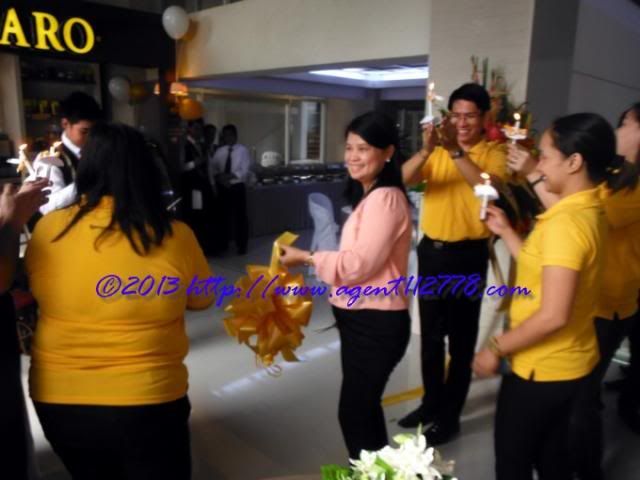 Security Bank Patriarch also opened for business that day thus we somehow attended a two-in-one event. After the ribbon cutting the priest came from Security Bank to Figaro.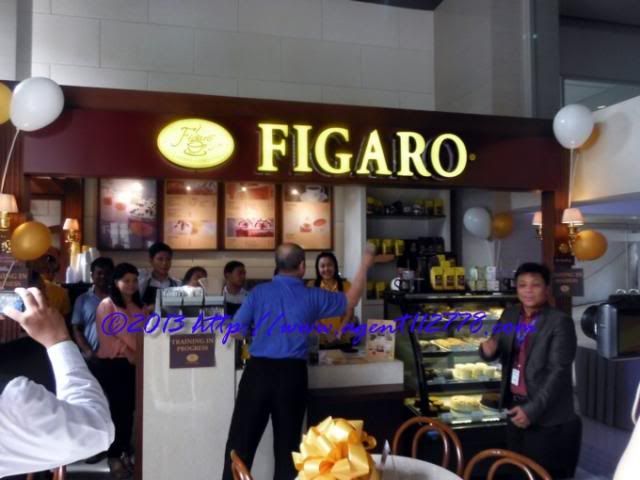 After the blessing, the coin toss came next. Coins and laughter filled the area.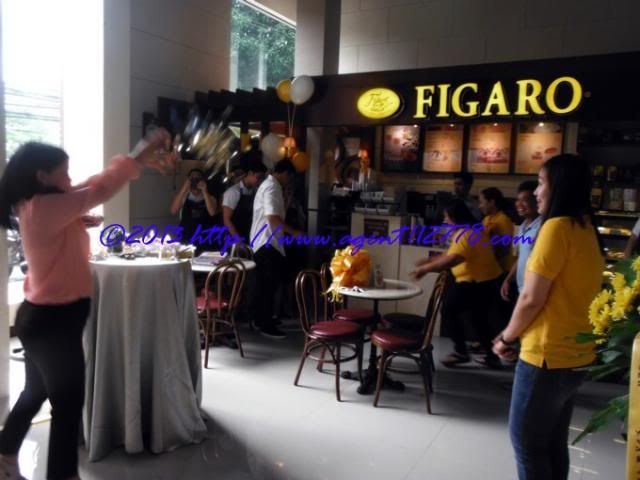 Since two businesses opened at the same time, the coin toss came in three batches: for the bank, for Figaro and for the building. After which,the feast of reception followed and personnel from both businesses shared the buffet offering of breakfast and snacks and of course coffee and cakes from figaro.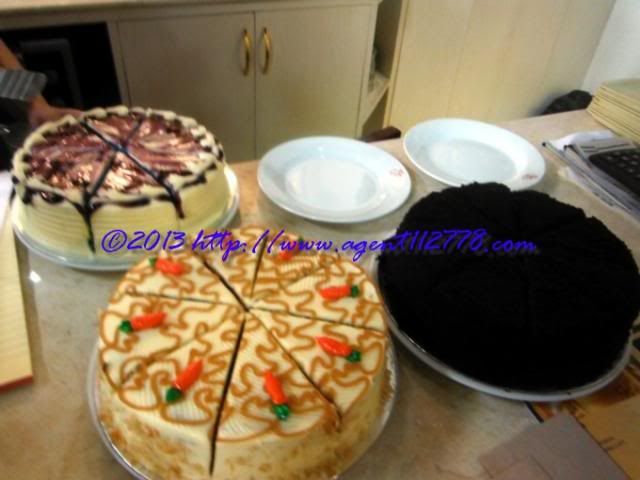 clockwise from top left: Blue Velvet Cake; Tablea Knockdown; Carrot Cake
I had an Iced Latte and Oreo Cheesecake to quench my thirst. How I wished someone can invent a transparent paper cup.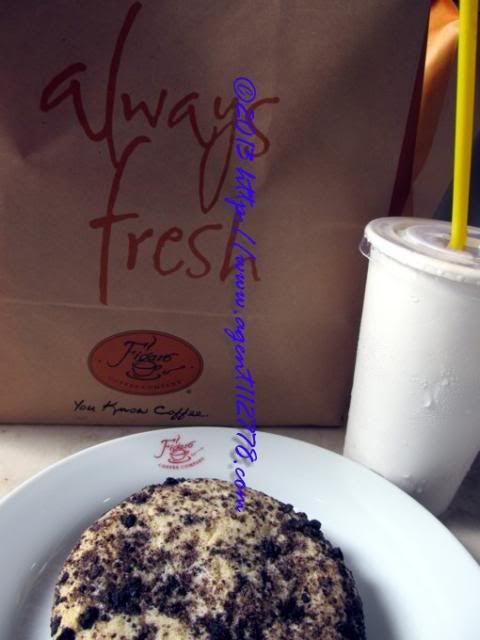 After a fun filled feast and story telling, we bid goodbyes and went home.
Thank you so much once again Figaro Coffee Company for inviting me and my sister to cover your event.
---

Photo herein is captured using
Fujifim Finepix XP100 in
Figaro Patriarch
Chino Roces Ave. cor Don Bosco St., Makati City Philippines
last 17th of July 2013