30 August 2010

Our original plan is to go to a resort but for some instances, it did not pushed through thus we went to Panagatan.

This is our soup, it has: fish, clams, shrimps and squid. Its also has the usual tinola (other local folks call it 'tinowa') veggies like patola, lemongrass and malungay.

For me, this soup is really the great way to start this feast. It did not only warmed up my tummy but also boost my appetite.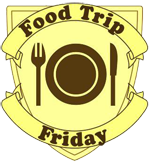 ---

Photo herein is captured using
Canon Powershot A580 in
Panagatan Seafood Restaurant
Opol, Misamis Oriental, Philippines
last 30th of August 2010