After my Girlfriend's parents' renewal of vows, her father treated us for a breakfast reception. every one had a full meal breakfast except my girlfriend who had a sandwich and coffee, and her sister's fiance (at that time) who ordered pancake and milk.

the resort has three breakfast meals : Continental; American; and Filipino. each meal has different choices. to demonstrate ill use this photo which is my order.


eggs (2 pieces) choices : fried; scrambled or sunny side up. i chose scrambled;
rice or sliced bread, i chose rice; (bread is plain or toasted);
rice : steamed or garlic, i chose garlic;
viand: tapa, tocino, chorizo, danggit, etc (sorry i forgot the rest) i chose tapa
fruits (not on photo) : sliced or juice i chose juice;
coffee or tea; i chose coffee;
coffee : brewed or instant. i chose brewed.


luckily i was the last one who placed an order, so i really had the time to think what i really want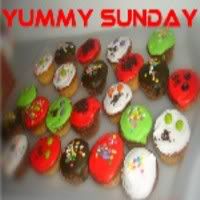 ---

Photo herein is captured using
Canon Powershot A580 in
Cha-Li Beach Resort
Cugman, Cagayan de Oro City, Misamis Oriental, Philippines
last 26th of April 2010