For the 4th entry, i'll present this guilty pleasure that majority had ordered.


---

background of this entry:

January 2010, My Girlfriend's sister and her fiance invited both of their families to have a get to know dinner in this restaurant. Luckily I am present on that day and I was also invited. At last, I said to myself, I can now go and dine in this very inviting restaurant that captured my interest from the day I first heard about it.

Sorry for the low quality photo, the function room is dimly lit from its little incandescent bulbs they use. I cannot also have a good angle in taking the photos. The food they ordered is far from me so I used the zoom which makes it (more) blurry.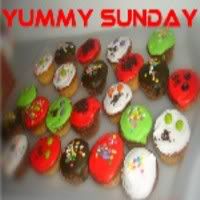 ---

Photo herein is captured using
Canon Powershot A580 in
Vienna Kaffeehaus
Velez st., Cagayan de Oro City, Misamis Oriental, Philippines
last 13th of January 2010