19 March 2013
The Gallery, Greenbelt 5,
Makati City, Philippines
Rags 2 Riches launches it Spring/Summer Collection 2013 named "Newel" (n. weave in T'boli - a Philippine Tribe).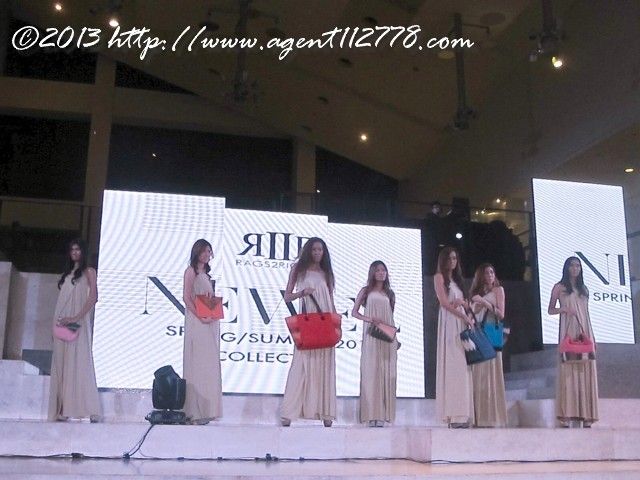 The rag weavers of Payatas (the biggest dump site in the Philippines) produce doormats for a living and they only earn a little. Then Philippine Fashion Icons and Designers asked the weavers to weave for them and the said designers infused it in their works thus it became Rugs 2 Riches. Now the said rug weavers are now artisans and now earns big. The lowly doormat is now part of high-end fashion material.
www.rags2riches.ph
)
The said launch also introduces Ms. Bianca Gonzalez as the first Rags 2 Riches (R2R) Style Advocate for this collection. It was also R2R's first collection without tagging its designer's name which was Mr. Rajo Laurel
(L-R) the Emcee; Ms. Bianca Gonzalez; R2R CEO; and Mr. Rajo Laurel
# # # # #
Website :
www.rags2riches.ph
e-mail : info@rags2riches.ph
Facebook :
Rags2Riches, Inc.
Twitter :
@R2REcostyle