24 April 2011 - Easter Sunday

Me and GF went to Nazareno Church to hear the easter day mass and to offer thanksgiving as well since it is our monthsary.After the mass its dinner time and monsary dinner date. I haven't been to Bagong Lipunan so we headed in their Hayes branch.

I heard lots of good praises for Bagong Lipunan, their pansit and a local dish called "sari-sari" was the specialty. In fact, Food Magazine featured this resto in their November 2008 issue.

While ordering, I looked to the next table. They are enjoying their pansit, a loaf of sliced bread and a liter of coke. yes! a liter of coke. Looking at the menu, ordering 3 bottle of 8oz coke (2 for me, 1 for GF) is more expensive than a liter of coke so i ordered one and a plater of rice. Our main order was "Beef and pork liver" and this pansit.

they have lots of choices for pansit, and i ordered this one, pansit canton. I did not ordered the pansit gisado even its the house specialty because : one, i love canton and; two, gisado is somehow the simplest.

As for the "sari-sari", ill gather more info about it. Even though that GF knows im interested to eat "sari-sari" i opted not to, i am an adventurous eater but not on diner dates. Dont worry. on my next visit to CdO, ill eat it and ill share it to this blog and meme.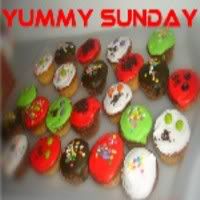 ---

Photo herein is captured using
Canon Powershot A580 in
Bagong Lipunan Restaurant
Hayes St.,Cagayan de Oro City
Misamis Oriental, Philippines