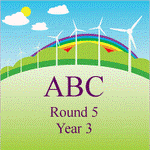 its so great to fly on a window seat. you can see the sky, the ground, the sea. and its fun to take aerial photos. its a big challenge due to the movements - air turbulence; or a sudden turn - harsh sunlight or night night light; but over all its all fun to see new sights on greater heights.

ohh next time, ill see to it that ill ask the check-in clerk to assign me on a window seat again.

the photo herein is the wing of Philippine Airlines flight PR186 from Cagayan de Oro(CGY) to Manila(MNL). its an Airbus 320-214 with registration number RP-C8613.

Have a Great Wednesday to all of us :D

Photo herein is captured using
Canon Powershot A580 in
Philippine Airspace (somewhere between Cebu and Batangas going to Manila)
last 2nd of September 2009