10 August 2011
Gateway Cineplex
Cubao, Quezon City

Last 08 of August 2011, I submitted my Entry for me to get two free tickets for the Special Screening of "Cowboys and Aliens". Luckily, I was one of those 100 entries who won. This special Screening is brought to us by Nuffnang Philippines and Pizza Hut Philippines

Tagging along with my sister SugarPlumFairy-Lyn we went to Gateway Cineplex. We met our fellow bloggers there but sadly I only knew two of them: Marjorie and Peachy. Upon registration, the Nuffnang Crew gave us our free tickets and a buttonpin.

We had all fun talking and taking pictures at the cocktail party. Pizza Hut Bistro catered the party, they served (above photo, left to right) : Chicken Tenders; Steak Fries and Mozzarella Sticks. It also comes with three kinds of dressings : BBQ Sauce; Mayo-Mustard; and Marinara. Here's my plate. Its not buffet but they gave us a generous serving and a glass of Ice Tea.




after eating, I roam around the party area and noticed some bloggers whom i seen in Facebook photos. after a while, we all went to the cinema area for the movie showing. but before we went inside, the Pizza Hut crew and delivery riders staged a rally against "cold pizza".

for now, thats part 1. on part 2, i will feature the next free food. can you guess what it is? read it tomorrow.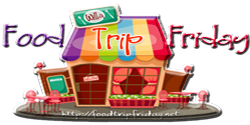 ---

Photo herein is captured using
Canon Powershot A580 in
Gateway Cineplex
Gateway Mall, Cubao
Quezon City, Philippines