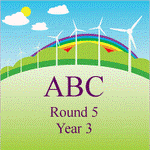 in any place, zoning is the most vital thing in development. we cannot just place a smoke betching factory right next to a residential area. and we can not place a commercial area thats too far nor too near from the residences.

now i miss playing Sim City.

the photo herein is on board Philippine Airlines flight PR283 from Manila(MNL) to Cagayan de Oro(CGY). its an Airbus 320-214 with registration number RP-C3229.

Have a Great Wednesday to all of us :D

Photo herein is captured using
Canon Powershot A580 in
Philippine Airlines RP-C3229
airspace of Manila
last 08th of January 2010