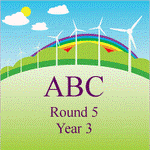 every time i go to our local market, i always come across to this small store. it displays all kinds of drinks - from soft drinks(soda) to powdered juices.

To add more to my amazement, they even sell alcoholic beverages like brandy, gin, vodka and beer, BUT they are not displaying it like these bottles, not only because of limited space but because they don't want the kids to see those alcoholic drinks on display.

seeing this store really makes me thirsty for a bottle of cola.


Have a Great Wednesday to all of us :D

Photo herein is captured using
Canon Powershot A580 in
Our Market