26 January 2013
Maya Kitchen Culinary Arts Center
8/f Liberty Center, Pasay Road, Makati City
Chef Jessie Sincioco demonstrated her masterpiece dishes at the Maya Culinary Art Center. Before I share to you her dishes, let me first share her Maya story.
Ms. Jessie was a career woman. She joined Maya Kitchen's contest in the 80's. Her Mango Cake won and Maya Kitchen gave her perks and prizes. Because of this Ms. Jessie became Chef Jessie that made her not only a chef but also a restaurateur of two restaurants in Makati City: Chef Jessie Rockwell Club and; Top of the City by Chef Jessie.
Chef Jessie demonstrated these yummy dishes:
Appetizer : Veggie Chips with Tzatziki. It's a mixed chips of Potato, Sweet Potato, Beetroot and Carrots. Tzatziki is a greek dip made of yogurt.
Salad : My Garden Salad with chef Jessie's own dressing. It's any greens she found in her garden. Beside from the lettuce that came from the kitchen/grocery she mixed: young kamias, pansit-pansitan, ashitaba and many more that I cant recall. She then dress it with her own dressing which is a mixture of olive oil, vinegar and spices.
First Course : Sea Bass en Papillote. It's a mixture of veggies and fillet of sea bass then wrapped in parchment paper then baked. Its natural juices produce steam thus Chef Jessie said that after baking it should be served immediately and when the paper was cut to open, its steam is very aromatic.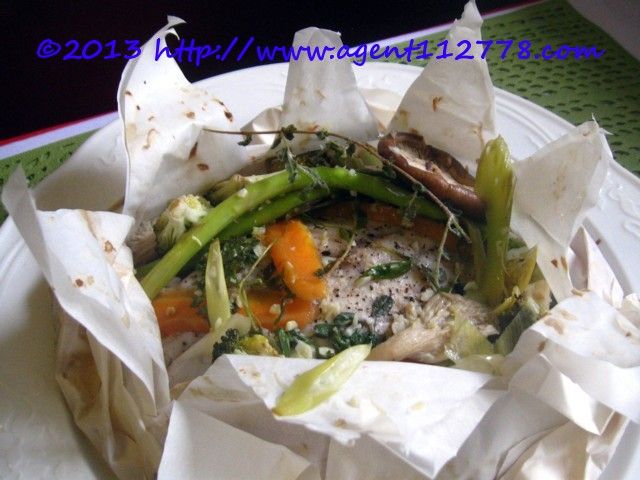 Main Course : Ostrich with Bourguinon Sauce. It's a seasoned steak of ostrich meat then seared before grilling in the oven. The sauce was poured before serving. She also shared that in plating, carbohydrates (in this case the potato gratin) are always on the right side.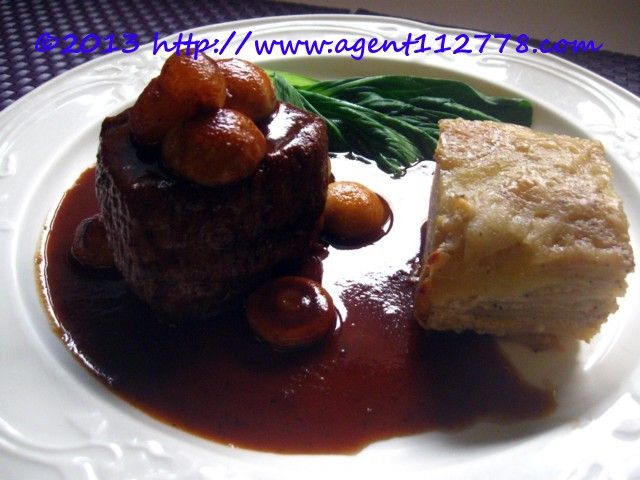 Dessert : Chocolate Soufflé. No need to describe but Chef Jessie advised that it also be served right after baking and dusted w/ confectioners' sugar while it is still rising. Believe me, when this pops out the oven, the Soufflé really overflowing but in just a few seconds it became 'deflated'.
Bonus Dessert! : Chef Jessie's Award Winning Mango Cake. I really forgot the cake's full name but its really yummy. The cake is creamy-melt-in-your-mouth. Its my first time to eat such cake. its literally "walang katulad" no wonder it won.