Hello, Jessie here once again! My brother's still not able to blog, so allow me to post here once again to share to you a very sweet deal I found out recently.
It's nearly the end of Valentine's Day as I type this. I am not one of those who went out with a loved one to celebrate this day as I am sure restaurants and malls would be crowded, and since payday's still a day away, I guess most of us will just have to way a wee bit longer to celebrate V Day.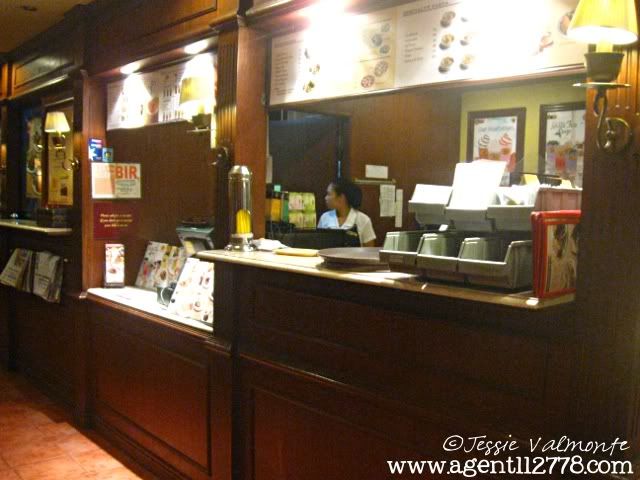 Recently, my sister Jenn of
Tara, Let's Eat!
and I were at Figaro in Tomas Morato and we found a very great deal that didn't just satisfy our tummies, it also saved us precious bucks.
Figaro Dinner Meals
at Buy 1, Take 1 at 50% Off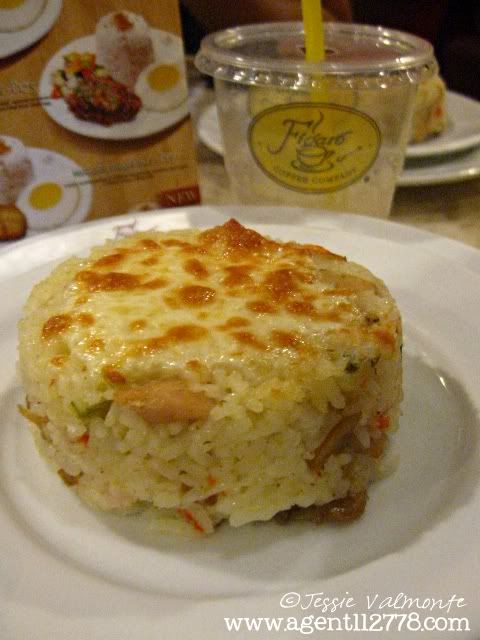 My sister had the
Chicken Rice Bake
, which reminded me of the cheesy rice she used to cook for me as my packed lunch when I was still in High School. The rice was soft with mild flavors, chicken chunks, mushrooms, carrots, and bell peppers. My favorite part of the dish was the cheese on top. The serving may look small, but since each spoonful is packed with goodness, it was actually enough to make one full.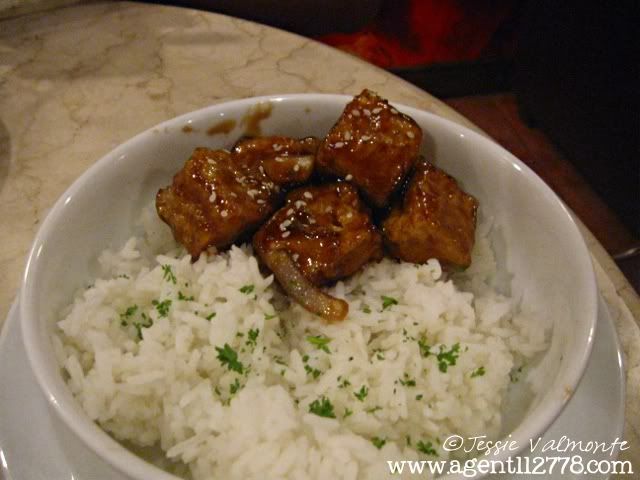 I on the other hand had the
Tofu Steak Rice
. Tofu is one of us siblings' favorite food, and I really really love its special sauce. Sure it was a little sweet, but there was something in it that made me eat more and more of it. I actually am craving for it every now and then... simply because the sauce captured my interest and my tastebuds!
Each of the Dinner Meals cost p150. Not bad for a good meal, but currently, Figaro's offering these meals at Buy 1 Take 1 at 50% off. Now that's a very good deal - the p75 saved we could use to try another Figaro dish!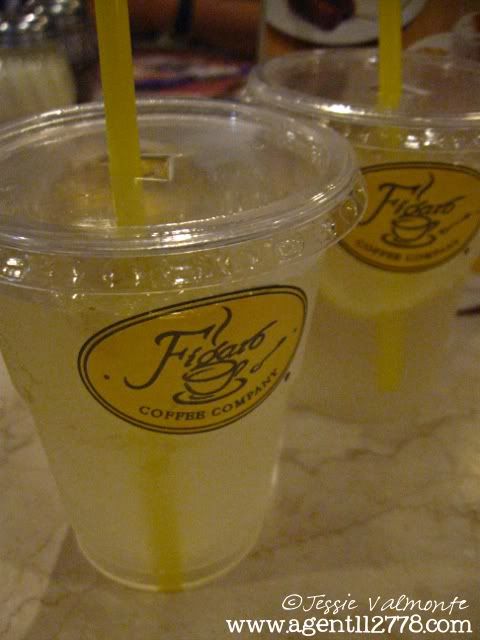 Each of the meals came with a regular glass of
Lemonade
.
This deal is an ongoing promotion and is happening at
6pm onwards
at these participating outlets: Alabang Town Center, Cattleya, Emerald, Glorietta, Greenbelt, Shangri-La, Robinson's Place Manila, Festival Mall, Gateway, Liberty, Tomas Morato, SM City North EDSA Sky Garden, and SM City Sta. Rosa.
True, Valentine's Day just ended... but should you drop by any of Figaro's branches and spent about p500 worth of food and / or drinks, you will receive a
free box of Cioccolato Morsi
- valued at approximately p100. These chocolatey goodness wasn't so sweet and had a hint of alcohol, which made it really tasty. The nuts not only added texture, it also added taste to the pastry, too. These babies are only available (for free) until
15 February 2012
, so grab this freebie while it's still available.
So...shall we see you at Figaro? :)
* Jessie *