08 December 2012
Me and my sister was invited to attend a Christmas party for bloggers organized by our favorite restaurant.
We went to Greenbelt 1 branch and had our dinner there. After the said dinner, we then proceeded to Redbox in Greenbelt 3 for our "bloggers got talent" videoke night.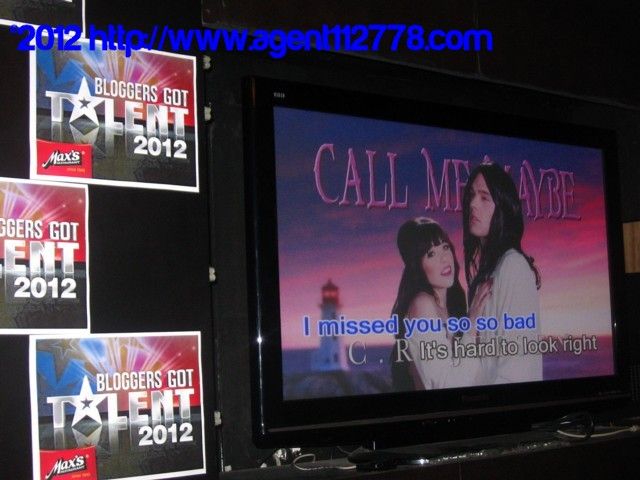 It was agreed that all attendees will sing and the organizers will judge who will win the first ever "Max's Bloggers Got Talent" and bring home a trophy and a cash prize.
While we are taking rounds in the microphone, a redbox crew took our order of drinks. I ordered San Miguel's Cerveza Negra.
When our orders of drinks was served, one of our friends noticed a different kind of bottle. "how does it taste like?" she asked and my sister answered "its a bit sweet compared to pale pilsien."
On with the songs and happinings and the first round of fingerfood came in. Our organizers ordered it for us.
We sang, we laughed, we mingled until 11pm. I can say that this event was one of my favorite experience for 2012 for many simple reasons:
First, its our first Christmas party from this year and from this organizers, we did not attended last year's party for was was not yet part of their bloggers pool.
Second, its really the best drinking experience that's above the ordinary. It was my first time to go to a videoke joint. All the food, the fun, the laughter and most specially, the friendship we glued us together for one fellowship night.
- - -
Our finger food was great tasting, not so oily, all balanced. Me and my sister only got the best pairing for we paired these with San Miguel Cerveza Negra.
Nachos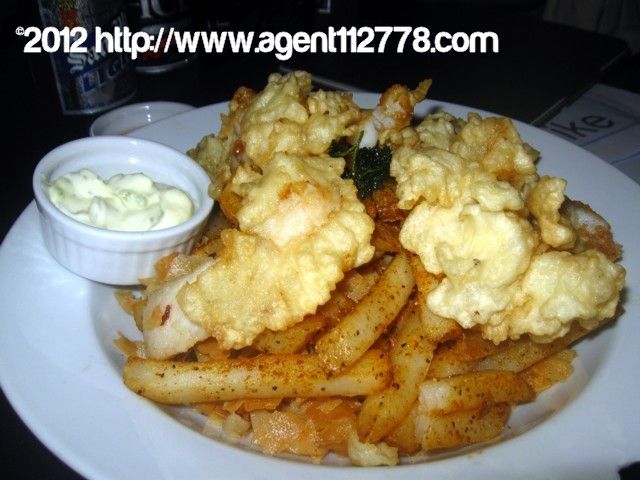 French Fries
Squid Rings
Fried Chicken
All of these food are so great tasting and all flavors are well balanced - spicy, salty, umami. But when you paired it with San Miguel Cerveza Negra it complements that flavors. Since San Miguel Cerveza Negra is a bit sweet, it completes all flavors that's why I can say "its a fiesta in our mouth and a drinking experience that's above the ordinary".
Don't just take my words, do it so that you can experience it. San Miguel Lifestyle brews really puts "merry" into "Merry Christmas".
---

Photo herein is captured using
Canon Powershot A580 in
Redbox
3/f Greenbelt 3, Makati City, Philippines
last 08 of December 2012