09 December 2007

Classic veggie stir fry with a yummy meatballs.

Background of the Entry:
I got my first digital (point and shoot) camera last September of the year 2007. I dont have a blog site yet but I do have a multiply site since January of 2006. My blogging started August of year 2008. In between those dates, I captured many photos of places, food, events and virtualy any thing that my heart desires on that time. Blogging those photos was my primary reason why I captured them. Blogging on those times was kind-a difficult for me for I dont have the means. So im reviving my old food photos to make these entries.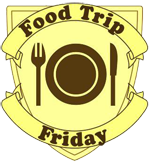 ---

Photo herein is captured using
Canon Powershot A460 in
Hen Haw Restaurant
Bacnotan Public Market
Bacnotan, La Union, Philippines
last 2nd of December 2007