28 May 2013
New Glorietta Mall
Palm Drive, Makati City
Watami has over 700 restaurants in Asia and has branches in here in the Philippines in Glorietta 1 (Palm Drive) and at Mall of Asia, with more to open within the year in SM Aura.With some friends and co-bloggers, we had the chance to taste whats Watami has in-store for us and here's what I got.
Our host was so happy to see us. Gathering busy bloggers in a short notice for a weekday lunch is not that easy. When we - me and my sister - got there, we got full smiles and royal treatment. After the usual photoshoot of the place, they asked us to place our orders and here's what I got.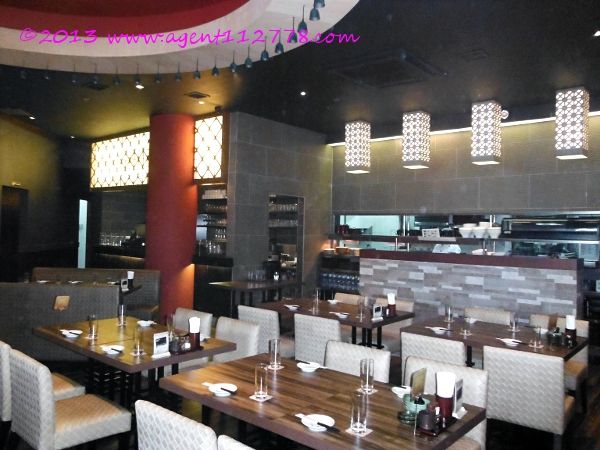 Every time I eat Japanese food I always order the salmon sashimi. Watami did not failed me, I got the whole bunch of Salmon overload:
Round One Appetizer: Tokyo Style Ramen in Shoyu Flavoured Soup
Heat up the tummy to kick start the feast. Its the biggest bowl of ramen I had in my lifetime. It has a slice of pork, half piece of hard boiled egg, mushroom stems, some leafy green veggie similar to bok choy and slices of nori sheets.
Now that our tummy heated up, bring on the feast!
Round Two 1st Main Course: Salmon Sashimi Rice Set (look for the Lunch Set Menu)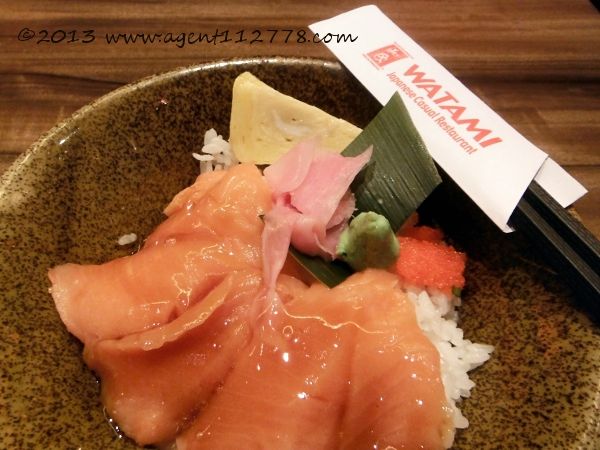 Its rice bowl with salmon sashimi on top with sidings of: wasabi paste, pickled ginger and salmon roe. The soy sauce and dipping bowl is already set on the table. Each lunch set also have a bowl of Miso Soup and Green Salad (lettuce, corn kernels, onions in balsamic vinaigrette dressing)
Round Three 2nd Main Course: Assorted Salmon Sushi and Sashimi
five slices of salmon sashimi, 2 salmon nigirizushi and 2 salmon makizushi. I really love the sweet taste of fresh salmon.
Beverages: I did not ordered for a dessert even thou that their dessert choices are very inviting. I just had the good old cola to help me digest the overload and drank lemon-cucumber water in between meals.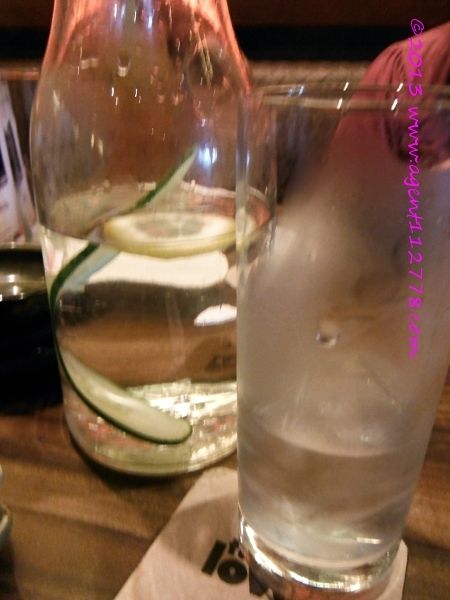 It was a delight! definitely a feast. Try these too. I recommended the lunch sets not only for its affordability and value for money, its also a complete. They have plenty to choose from. I recommend Lunch Set 2,5,7,9 and 12.